What if a company existed that could:
Create a customized solution fit specifically to your needs?
Generate a centralized repository for enterprise documents while minimizing hard copy storage?
Provide version control, approval routing, and task generation?
Ease the search process by indexing documents based on your needs, thus improving data accuracy?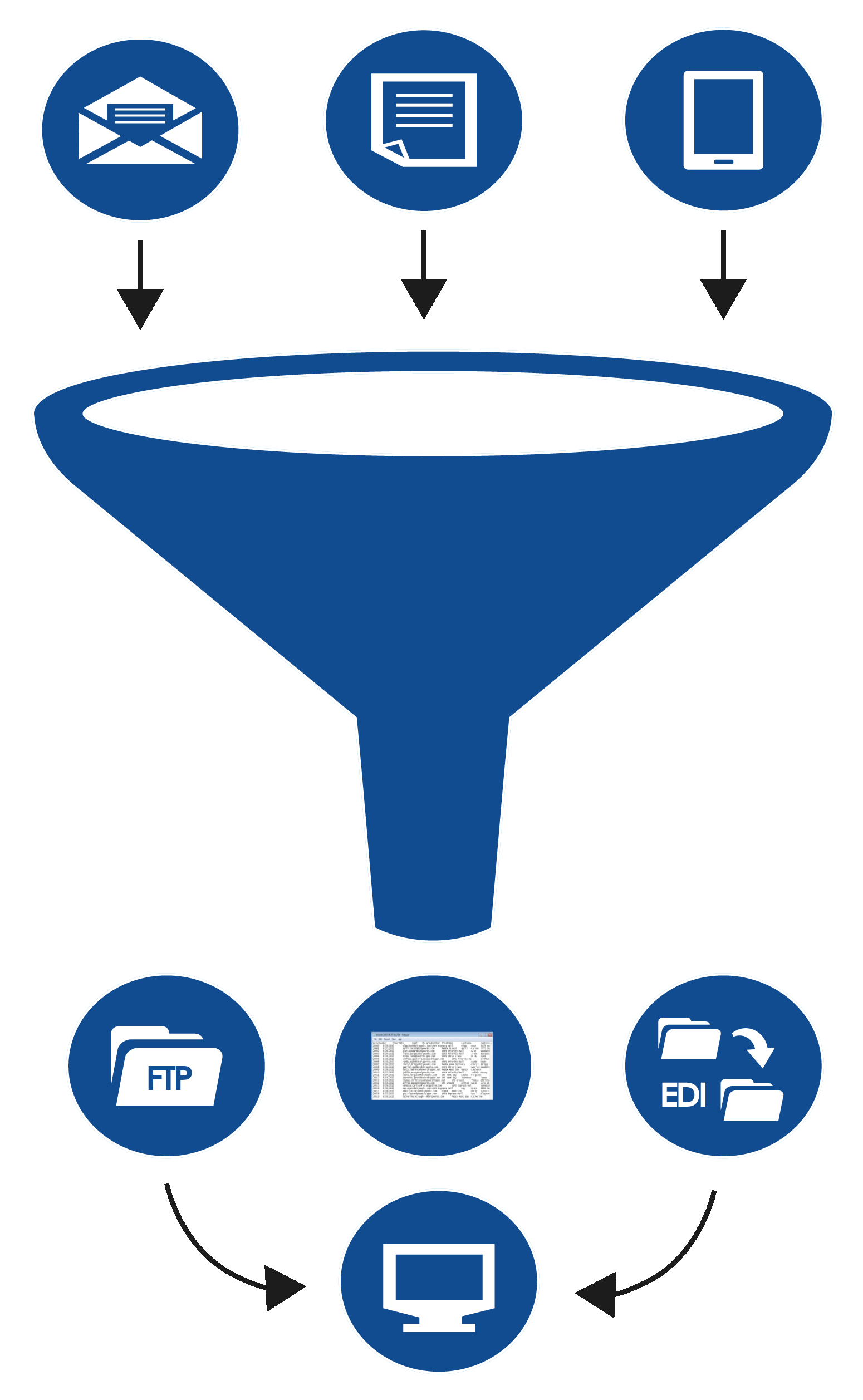 Digitize, Index, Store/Retrieve Documents

Scan, convert to common digital format, capture unique identifier, save

Retrieve and view documents by indexed fields

Process Documents

Identify exceptions (invalid, missing documents, missing data, unreadable)

Capture appropriate data: customer, shipper, consignee, charges, product weight, mileage, class, accessorials, etc.

Exception/Approval/Monitoring

Apply exceptions/approval escalation rules

Escalate for approval/resolution-email notification

Provide document audit trail-current owner, history, status